I look forward to my hair appointment as I know Rose will work her magic with her amazing hands. She's so attentive and listens to my requests as I love to make many requests when it comes to styling my hair.

– Zeffernee W., Bolingbrook, IL
Rose has been my stylist for years. She does excellent work. She's timely, professional, and kind. If you are looking for a new stylist look no further. I promise you will not be disappointed.
I also want to be sure that I mention Latrice. She is awesome too. She does my girls (8 and 12) hair. She is kind to them and professional.
– Marquita A., Evanston, IL
Rose isn't one of those stylists that do your hair just for your money and sends you on your way. She cares are the health of her clients hair and leaving with the tools and information to take care of it. She is amazing and I would definitely recommend you use her services!

- Merra D., Skokie, IL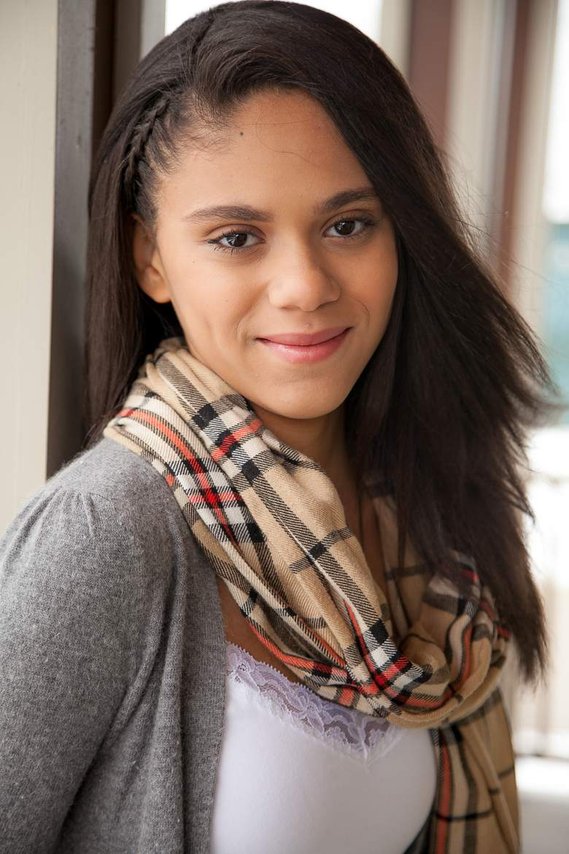 I had the pleasure of having Rose style my hair. She is very personable and understanding. She really went above and beyond my expectations. I'm so happy to have met her and am looking forward to going back!!
–Cynthia A. , Los Angeles, CA
One of my best hair experiences ever! Professional, timely and experienced. Rose is amazing!! We started off rough because of a previous hair appointment at a different salon I came in ready to do battle and sensing that she directly addressed my concerns about heat damage, detangling technique, etc. The rest was an amazing appointment. I enjoyed our conversation, I loved the outcome and received so many compliments on my hair. Did I mention this was a last minute appointment for a vacation? Don't hesitate to book, Rose is your girl!! I know I'll be back :)
– Lena J., Evanston, IL
Let me begin by saying, she is beyond awesome!!! Hair stylist are very hard to come by & I'm so grateful that I have found her!!!!! She's been my hair stylist for over 10yrs & everytime I get in her chair I am beyond in love with my hair!!!!!! She's very accommodating, personable, friendly, keeps up with all the latest threads, & her her expertise is coloring is OMG BEYOND WORDS.....U will sly everyday!!!!! U will always be happy with any of her services bc she's a master at what she does!!!!

–Tammy Y., Irving, TX
I wish I could give this place more than 5 stars, honestly. I had Latrice do my sew in with leave out and she could not have been more professional, talented, and nice. Throughout the whole process she would ask me if I was okay and there was not a single time that I felt any pain! Not even during detangling or flat ironing, she was very gentle on my hair. She also provided me with tips on how to take care of my hair and she recommended products for me to use. She was very knowledgeable and so were all the other women working in the shop. The place was very cute and everyone was very friendly and welcoming. It had a very homey vibe to it. I definitely recommend this place, for sew ins, trims, straightening, anything! I loved it.
–Sarah M., Wood Dale, IL
The question was asked on her what do you recommend about Unwana Rose Beauty?...EVERYTHING!!!

Yes, I do mean everything!!! From experience,personality, customer service, products, color, skills, talent, natural or weave (wigs included) oh and please let's not forget amazing with children.
It's truly a blessing to have a stylist that's not only knowledgeable about every hair texture but to be a gifted amazingly talented stylist on top of that it's a win, win for any occasion!!!

I've had the pleasure of being a client for years now and would follow them anywhere. So, let the hesitation stop and look no further cause you truly will be blessed by the best!

–Joy B., Calumet City, IL
Rose is amazing!! She has been doing my hair for some years now! You will never leave her chair unhappy! My hair was damaged and rose had to do a huge cut. My hair is growing back so nice full and longer than it was before, not to mention very healthy. Rose educates on how to maintain and keep your hair healthy! No long wait time when I think I greatness I think of Rose.
– Michelle D., Evanston, IL
There are two main reasons Rose gets a five star rating from me:


1. As a breast cancer survivor, I lost all of my hair due to chemo treatments. As strong as I am as a person, not having hair was pretty painful for me. Rose was a big part of me reclaiming my sense of femininity and esteem. She creates the most beautiful, natural looking wigs, and when my hair grew back she was very supportive with recommendations for the health and style of my hair. Conversations with her were also a little therapeutic because she always emphasized that my hair was beautiful and healthy even when I thought it looked short, ugly, and nappy :(


It's been almost 4 years since my diagnosis and Rose is still hooking me up whether I rock a sew in or decide to go natural. She's a gem, I love her!


2. Almost forgot, ask her about her oils. They smell amazing and make your hair feel so good with out the heavy greasy feeling.
–Kim L., Glenview, IL
Rose is phenomenal both as a stylist and a human being. I have fine, limp hair, yet I feel like a diva every time she cuts my hair. On top of it, I hate blow drying my hair, so mostly I let it air dry. After she is done with it my hair feels full, and cut to perfection. It moves well and looks fabulous even if its air dried. I love the fact that I found someone who will also be real with me and let me know if something works, or doesn't for my type of hair and my face.

Aside from her exceptional professionalism, Rose is a lovely human being. Positive attitude and smile on her face lights up the room. Can't say enough how much appreciate working with her.
–Kasha R., Chicago, IL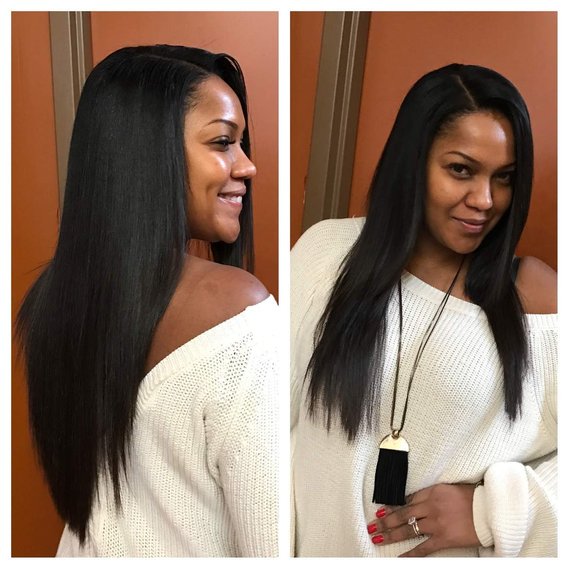 Rose has been doing my hair for over 10 years. Her hands are growing hands. I will never let anyone else touch my hair besides the beautiful Rose. You want to see results in growth and leave her shop looking like Beyoncé, check her out! Thank you Rose for blessing me and everyone else with your talent! You are greatly appreciated!

– Cassandra G., University Village / Little Italy, Chicago, IL
For women our hair is EVERYTHING to us!!! I came to Rose with very damaged, permed and colored hair. I was concerned about length, while she was concerned about my hair being healthy. For the last 10 years Rose has perfected my hair. From perfective styles to my fancy curls I always leave satisfied!! Rose is very professional and a very warm hearted and caring stylist. My daughter also gets her hair done as well, and we all know kids are not the easiest to please. My daughter is always amazed with her hairstyles and
leaves the salon feeling like a diva!! I highly recommend Rose for you hair care needs. She's very passionate about her craft!!!
–Symia R., Evanston, IL
Her work speaks for it self. She'll never compromise your hair for a style and you'll never leave her chair unhappy. Every vision she brings to life. I swear this girl has magical hands, I love my stylist!
Rose is a perfectionist!
– Brwn E., Evanston, IL


Rose has been doing my hair for well over 14 years. My styles have varied from braids to extensions to natural shampoo and style. I always leave satisfied.
– Monique R., Evanston, IL
I have had issues with my hair all of my life. I've been bald with severely damaged, itchy and a list of other hair & scalp issues. Long story short I've never been happy with my hair. I have been going to Ms. Unwana Rose for about two years now and I could not be happier with the way she has transformed my hair. I have been chemical free and 100% natural thanks to her. My hair is the healthiest and longest it's ever been. I never thought I would love my hair and thanks to Unwana Rose I'm not sure if I could be more excited about my hair. She is an amazing stylist that promotes and accomplish healthy hair. She has growing hands and I will never let another pair of hands touch my hair. Thank you Ms. Rose for making the impossible possible!
–Sena L., Evanston, IL
Absolutely blown away by the work of Rose. For the best 10 years she has put me at ease once I sit in her chair, offering useful advice throughout the appointment. She has such a lovely, warm personality along with a magnificent talent. Rose has a wide/excellent range of the best hair products for all hair types. Always pleased with every style, haircut, and overall experience! I highly recommend Rose for all your hair care needs. She truly is the BEST! I am so blessed to call her my stylist!
–Denise C., San Francisco, CA
I went to Rose for my first ever extensions install (weave). From the very first message on Facebook she was remarkably helpful, patient, and kind. She called me to help answer all of hear l my questions (I think I talked her ear off for almost an hour) walked me through her process and why and addressed all of my concerns.
On the day of, I love how she took in the condition of my hair and made sure it was going to be strong enough to survive the install. She constantly made sure nothing was too tight, too loose or too uncomfortable. Every stitch was placed with care. And after it was put in, she didn't just send me out as is.
She crafted the extensions into soft, wavy curls that framed my face, customized the part, and trimmed away uncouth edges.
In short, the service was great, the people were kind and I'm absolutely planning to return again and again.
–Melissa R., Chicago, IL
Rose is the epitome of what you want a stylist to be. She takes the time to get to know you as an individual so that she can factor in those personal details into your hair experience to ensure that you get the maximum results. Healthy hair is a priority to her! Another thing that I see as a true treasure in the services that she provides is that she is punctual and efficient. She treats your time just as valuable as hers by making sure that she does not overbook clients. During the services, she adapts her communication style to the client and in the conversation there is nothing but positivity, words of encouragement and laughter. To top it all off, you leave LOOKING AND FEELING AMAZING!!!
– Cakes L., Skokie, IL
There is no one like Rose! She is absolutely amazing!! When it comes to hair, she is a hair God! I have never left her chair disappointed. I came to Rose with color damaged hair and she completely transformed me. My tresses are healthier than ever thanks to her. Not to mention the many installs that I've had which were beautiful and always colored and curled to perfection! I will always recommend Rose!!
–Nataysha S., Evanston, IL
The Bible say a woman's hair is her glory. I am very picky when it comes to who Is allowed to handle my glory. Rose sunshine personality made me comfortable as she enhanced my beauty by making my hair look fabulous. I travel an hour and a half to get to her. The smiles that my husband wear, and the complements he gives me after every transformation of my hair being styled is worth it. Miss Unwana Rose is very professional, friendly, and considerate of my time. Thank you Rose
–Kathy H., Romeoville, IL
Rose is AMAZING! I was originally referred to her by my cousin and I'm glad I went! She is punctual and fast but takes care and does a phenomenal job. I leave her chair each time looking great and feeling even better. Rose makes every client experience personal and she values your time. I appreciate being able to go get my hair done and not having to wait around for most of my appointment because I've been double or triple booked. Most recently, Rose came through in a BIG way when I needed to get my hair done last minute before going out of town. I greatly appreciate her flexibility and will refer everyone I can to her.
– Selicia W., Carpentersville, IL